QuickBooks Online Integration
How to set up the Quickbooks Online integration and application instructions
Setup:
To enable the connection between QuickBooks Online and Workeasy Software, follow the steps below:
1. Click the Global Settings Cog Wheel
2. Click Integrations to expand the options and select Quickbooks Online
3. Click
in the top-right corner of the screen
* A login screen will display, prompting you to log in to your company's QuickBooks Online account.
4. Log in to QuickBooks Online
5. Search for your company and click
6. Click

and you will be redirected back to Workeasysoftware.com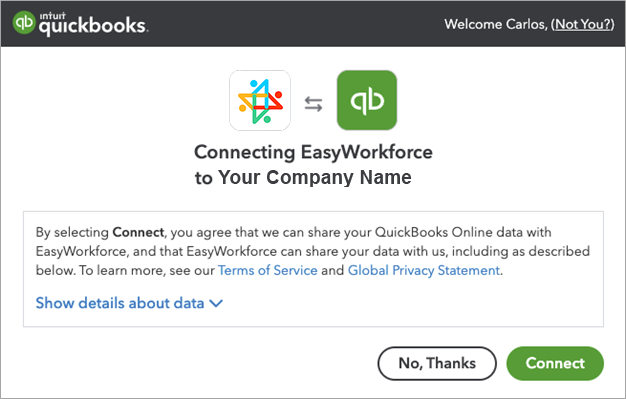 7. Click Integrations to expand the options and select Quickbooks Online
8. Link employees by Full Name or Employee ID
Names or ID's must match exactly in Workeasy Software and Quickbooks Online

9. Map all tracked Time Codes to the Service Items on Quickbooks online. The item names will start with " EWF "
Workeasy Software is currently unable to connect via "Pay Codes". The Service items are used to transfer timesheet data.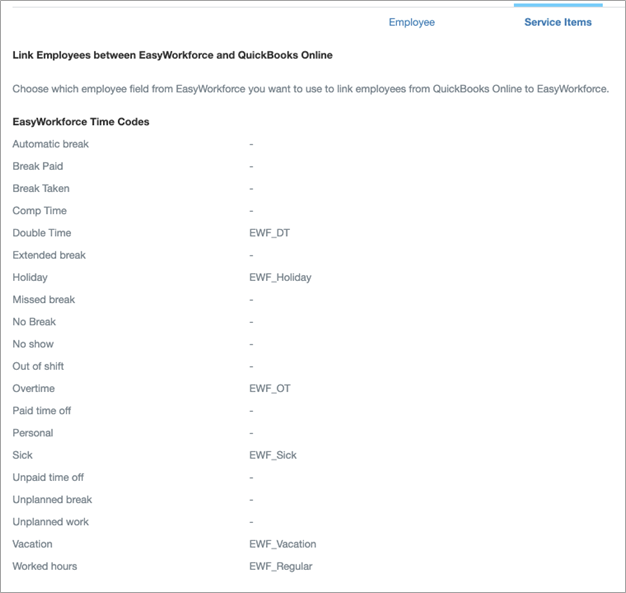 10. Click

once all necessary Service Items have been added
---
Application
Once Workeasy Software has been connected with Quickbooks Online, you can transfer pay data directly from the Pay Period Overview. Follow the instructions below to transfer timesheet data to Quickbooks Online.
1. Go to the EasyClocking product area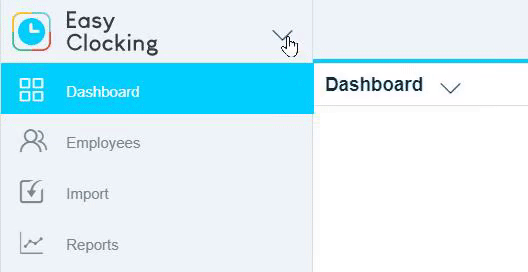 2. Select a Timesheet from the Left Nav to Open the Pay Period Overview
3. Select employees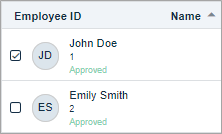 * At least one employee must be selected to Send the employee's timesheet data to QB Online
4. Click
and select
to send the timesheet data to QuickBooks online.
The Close Pay Period button will only be displayed once the Timesheet Approval Deadline has passed.
5. Select employees and click
Once the timesheet data has been exported to QuickBooks:
Log in to your QuickBooks Online account and go to Employees > Weekly timesheet to view the hours of employees individually.
The employee data is displayed for all selected employees in the Time Activities by Employee Detail Report. (* UI may vary based on QBO license)