How to Assign a Geofence to a Location Group
How to Assign a Geofence to a Location Organization Group
How to Assign a Geofence to a Location Organization Group
1. Select EasyHR from the Product Menu
* If EasyHR is not available, continue to the next step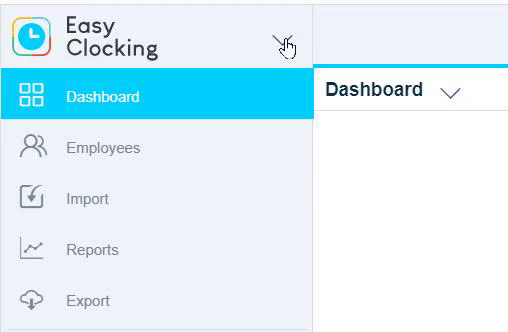 2. Click
Groups in the Left Nav to expand the options and select Locations

3. Select a Location

4. Click
and select Edit
5. Select a Geofence
6. Click

to assign the Geolocation to the Organization Group
---
How to enable Geofence to a Location group via Global Settings
1. On the lower left side on your screen, select the Global Settings tab.
2. Under Settings, Select
Time and Attendance
followed by
Reporting Hours
from the drop down menu.
3. Select
Company, Group, or Employee
to expand the drop down menu. From there, select the rule (or create a new one) you wish to add the Geofence to. Select the
icon to edit the rule.
4. Under
Employee Reporting Method,
be sure to enable
Mobile Clock In/Out
to gain access to Geofence options. Once mobile has been enabled, a new interface will appear. Select
Enable Geolocation
to attach a Geofence to the rule.
After enabling Geolocation, select either Enforce Geofence (this feature will freeze all punches employees attempt to do on their phones from outside the established Geofence) or Allow / Flag Unauthorized Geofence (this feature allows all punches from mobile, but will flag those that were done outside the Geofence).
Under Allowed Geofences, select click to add to see established Geofences. You may add more than one to the same rule.
Once the above steps have been completed, enter a new rule name then hit enter to lock in that name. Select Save at the bottom right corner of the screen to save all changes.